Filling my days with plants, illustrations and knitting. I'm working on a lot of different projects that I will show you when the time is right. One of them is a new postcard set which I hope to show you next week. But for now you will have to do with these few peeks.
• My plants are longing for Spring and so am I.
• Hexipuff knitting, a new scissor and a
pilea
that is growing fast.
• New/old pattern books.
• Sketching plants and new ideas.
+ Thank you all for the many comments on my last post. By the end of this month I will show you more about my 365-project.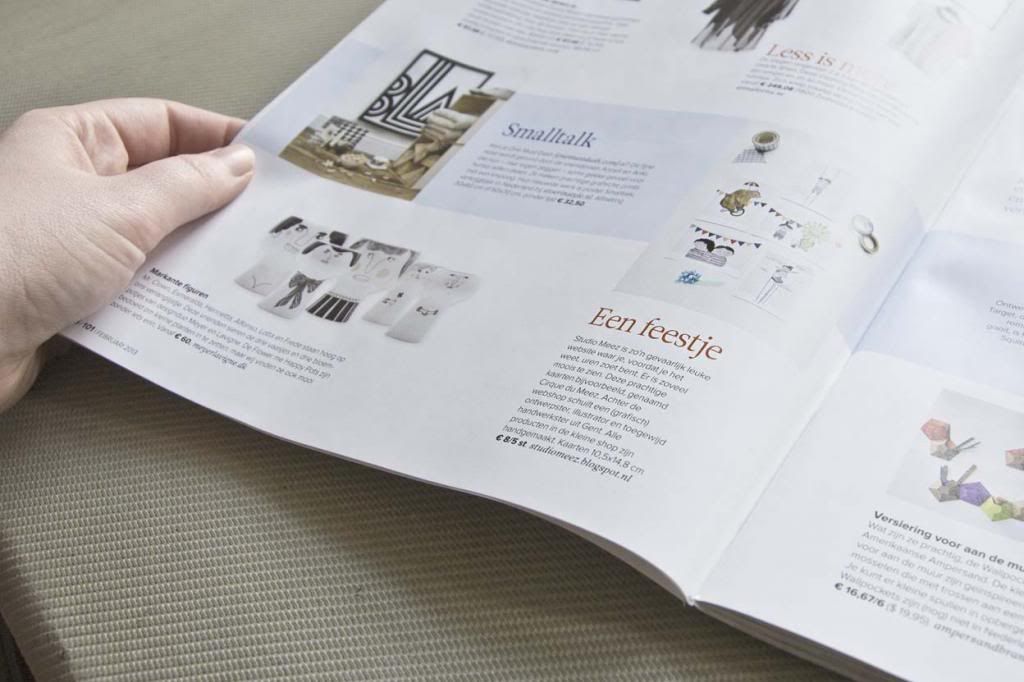 • And some happy news! I was featured in lasts '
101 Woonideeën
' next beside the beautiful Happy Pots from Meyer - Lavigne.
◑ ◡ ◑