Thrifted recently.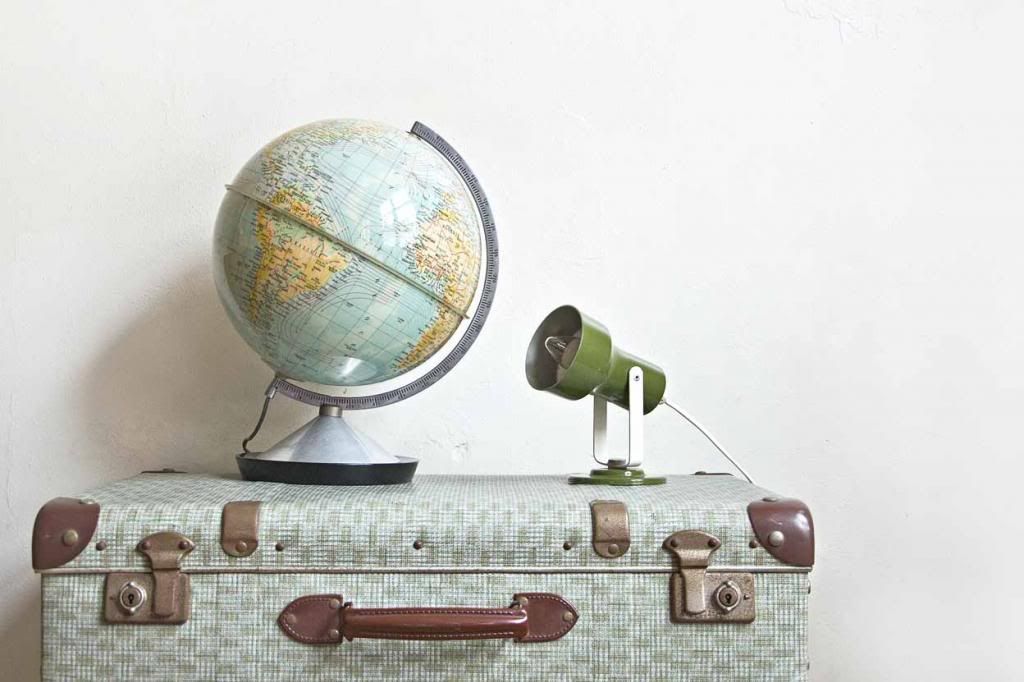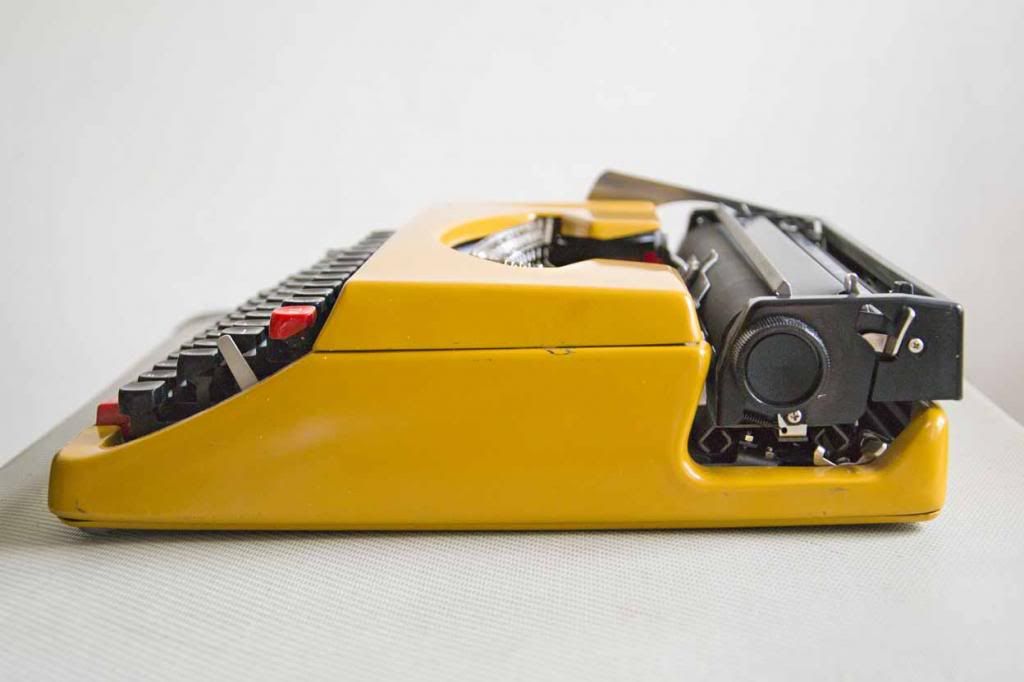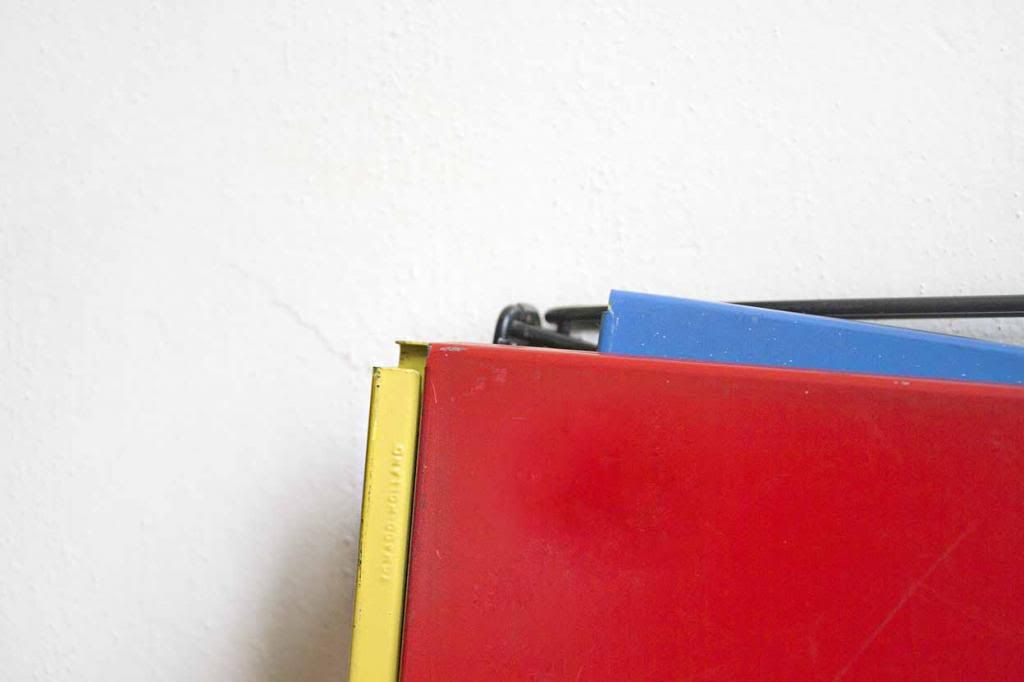 It was that time of the year again where I waited for... That one day where all our thrift shops bundled together there nicest things to sell at one
big thrift fair.
This year I was one of those crazy people who showed up 2 hours to early in the freezing cold just to get that on item I was searching for (learning from
last year
). Oh well, it was the very last time so I think it's acceptable to make a fool of myself for just one day.
Part one of todays finds: globe, lamp and suitcase - he found another typewriter - fabric for a skirt or blouse, knitting books and trimmings - Tamoda shelves that where high on our wishlist.
◑ ◡ ◑