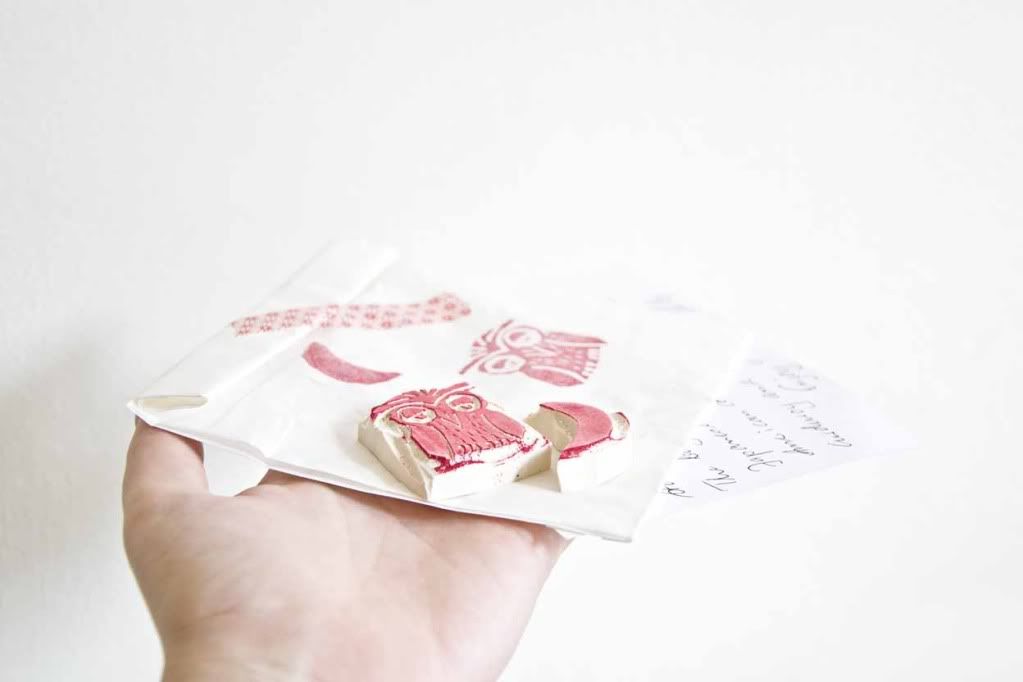 When
Mina
asked me if I wanted to take part again in her
gift-swap
I gladly said yes! It is so much fun to get a present from a mystery person and to send a surprise to someone else.
This was waiting for me in the mailbox a couple of weeks ago.
Lily
send me a tote-bag made out of the most gorgeous fabric and cute hand carved stamps.
Thank you very much dear
Lily
!
▲ ▲ ▲