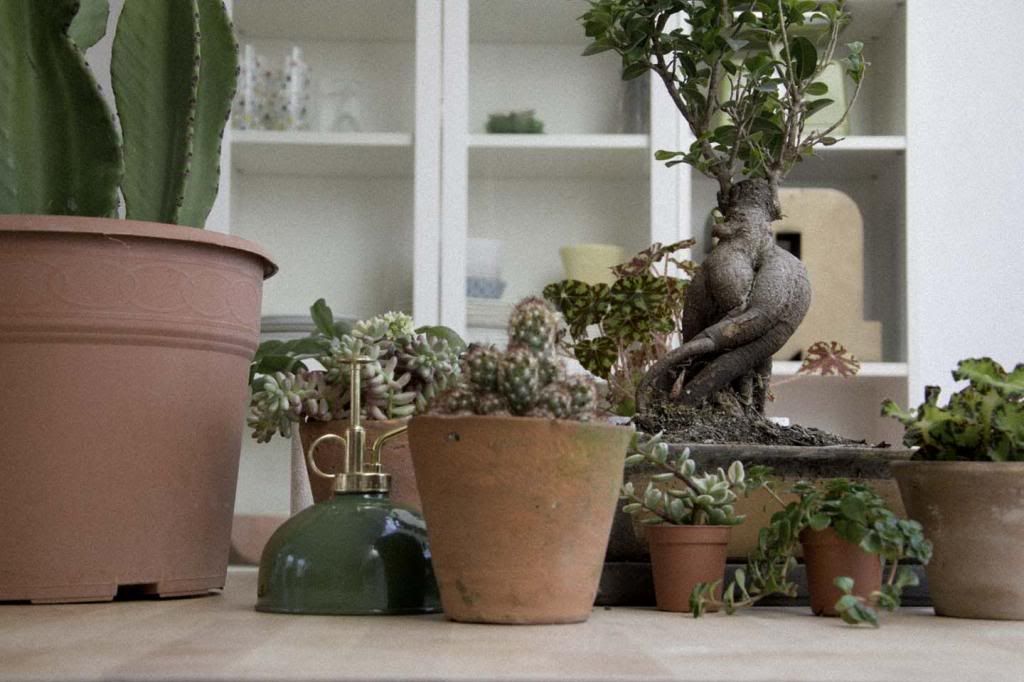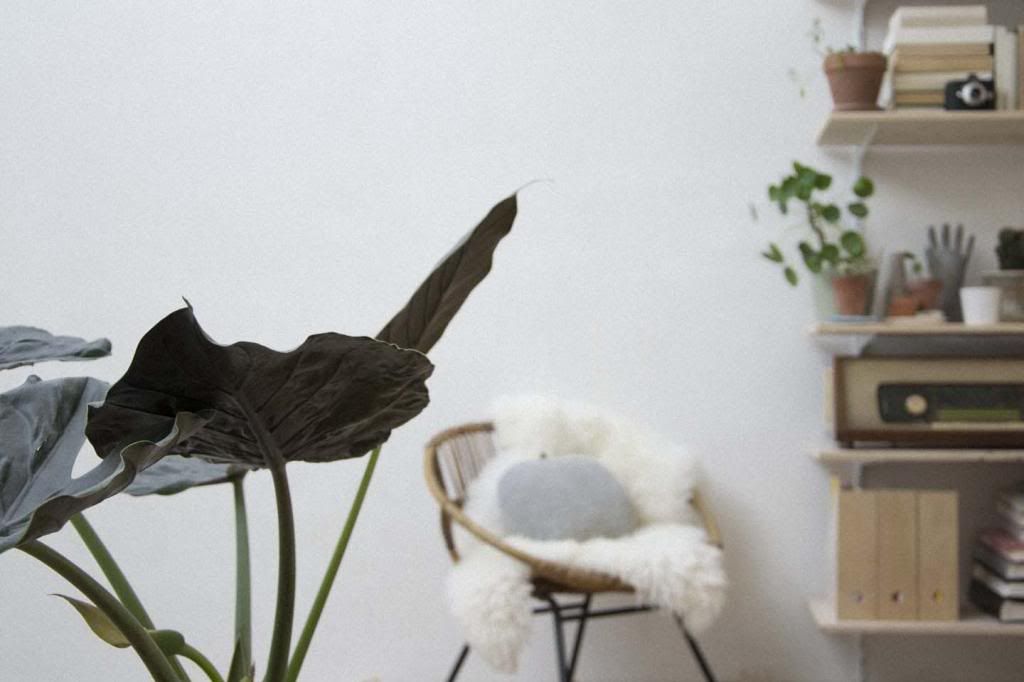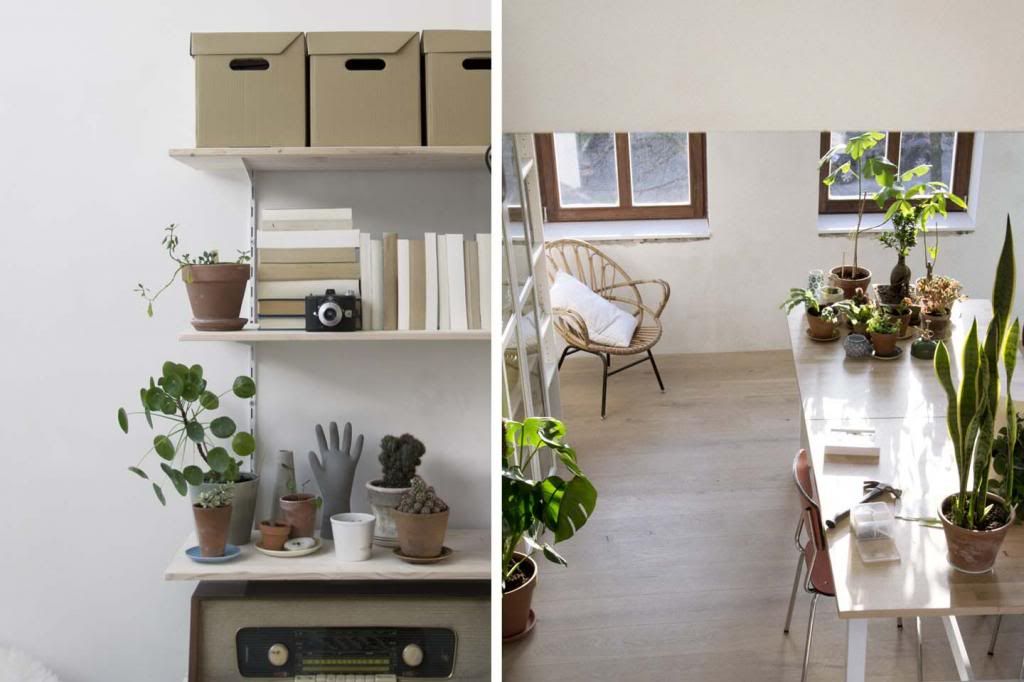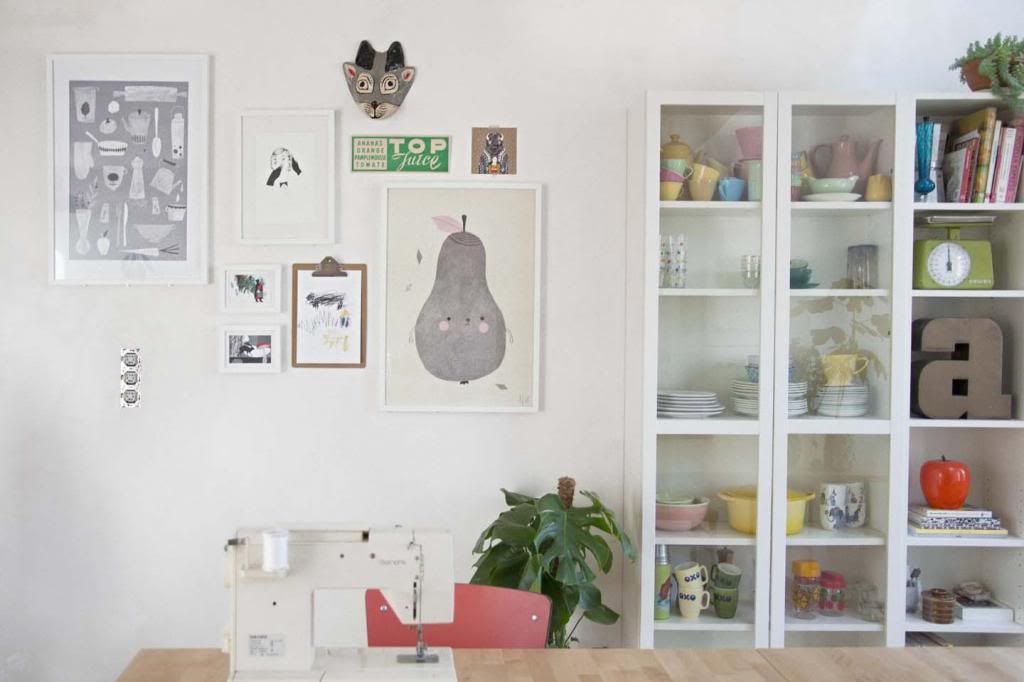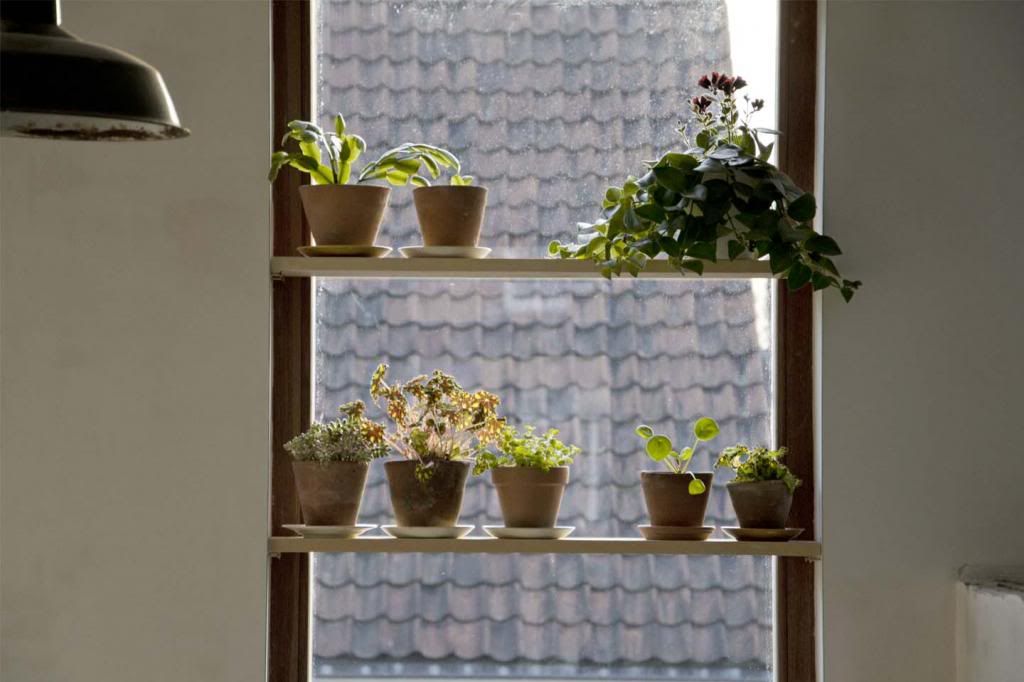 More green for our home...
Lot's of plants from the gardencenter - Zygocactus truncatus cuttings from my grandmother - the giant cactus and bonzai tree we found at an auction - my ♥ build the perfect shelves - concrete hand is made by using
this tutorial
.
I still have the urge to buy more, untill the place looks like
this beauty
.